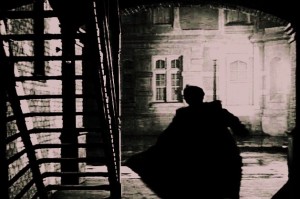 Another contribution concerning Cells of Redemption and its depersonalizing nature. Dedicated to myself and to my affinity comrade Federico Del Buono.
Maurizio de mone
'The ego, therefore, exists. But does it exist in the way it appears to me? No, because it appears to me in a way that involves the conformation of my senses and intellect, i.e. in a way that does not reflect reality in itself. My appearance is nothing but a sign, not a copy of reality.
The awareness of my ego is made by my appearance.
It makes me aware of an ego that is not my real ego.
Nevertheless this real ego reveals itself in flashes, as quite rarely and in an incomplete way, it bursts from the subterranean and dark abysses of the subconscious; and it gives me the vague and confused impression that I'm not what I seem to be but something mysterious and different. The real ego, the true ego, cannot be found but in the unconscious. And it is there that it is necessary to look for it, and understand it, as much as possible.'